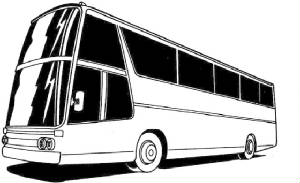 "Click" onto "Our Store Front "

Our Neoplan page is one of our newest. Thank you for taking the time to visit with us. We regularly make changes and additions to many sections on our site. Be sure and check back with us.

We are expanding our parts catalog. We do have our SUMMER 2017 catalog available for immediate download on this site. It is located on our PRODUCT CATALOG page, as indicated on the toolbar to the left.

We stock items such as belts, fans, air cylinders, alterntor adapter housing parts, alternators, brake camshafts, engine parts, fuel tanks, fuel senders, mounts, hoses, solenoids, filters, exhaust pipes , dash gauges, flashers, relays, circuit breakers, and many, many other parts. In addition, you may find some of our other pages interesting such as our generator and engine parts.

If we can assist you while we are uploading our newest products onto our website, please feel free to call us toll-free. Our toll free number is listed below. We look forward to assisting you.

Our current newsletter is now available. Our current newsletter centers around your Air Suspension. Additionally we have uploaded three of our previous newsletters which focus on Winterizing your Coach, Battery Care and Coolant. They can be downloaded and printed for your future reference.

If you have a Webasto or Aqua Hot heating product and are interested in learning more about them or have a nagging problem that no one seems to have an answer for, you have found the right placed to go to. We are running a special on these DBW2010 24V heaters including tray and case for $2,500.00! This price is less than half of the retail price on these units.

We are one of the oldest Webasto stocking distributors and premier warranty and repair facilities in the USA. We are knowledgeable with the entire Webasto product line and offer free technical support world-wide.

Do you have one of those "quick" questions that you know someone has the answer to? Well, take a look at our new "frequently asked questions" page. While we will continually update it, you may find your question with its answer there right now. If you don't and would like to pose the question to us, feel free to select that option. We will research the question for you and post both the question and the answer on that page. Click on the link below to get started.

Frequently Asked Questions Link

We have added information on the 50DN alternator, the alternator most often used on coaches and which is used on Neoplan coaches. Click on the link below to get the full story of the 50DN.

Our latest link is to a very helpful page. We have recently included our 12,000 Mile/Annual Service page. There you will find a list of items which should be checked and/or repaired during your annual service. Make sure you aren't getting less! Click on the link below.

12,000 Mile/Annual Service Sheet

Are you tired of trying to find parts for your emergency hatch? We stock complete, original, units that are ready for immediate installation.

Get one while they last!!!! With a limited inventory of these factory new Vanner battery equalizer units, you can't wait long to order yours. Call before it's too late!


Part #65-80 Amp New Vanner Battery Equalizer

4" original equipment Truck-Lite lamps. They are available in red, amber and white - both 12 and 24 volts. In addition, we have rectangular lamp assemblies also in amber, white and red. 12 and 24 volt license plate lights are in stock and available for immediate shipment.

Electrical Harnes's.

The harness pictured runs from the engine door to the chassis. All parts are genuine Neoplan.

Part #AA-1513105 Engine Door/Chassis Harness

Part #BD-1513115 Harness - Switch Panel

Part #BJ-1513089 Harness - Engine

Part #EA-1513146 Harness - Climate Control

Part #2093355 Harness - Engine - DDEC

Very important information:

This part alone has caused more catastrophic engine failures than anything else. If your alternator is mounted on this adapter, listen closely for abnormal bearing noise and if removing your alternator for repairs, ALWAYS, remove this adapter and check your bearings.

If you need to have your adapter drive housing rebuilt, we have listed below the most frequently replaced items. Take a look at some of those items. In addition to those items listed, we offer new or our reman. units and all the necessary parts to completely rebuild your adapter drive. We stock both the 18 and 20 tooth small gears, the large gear, bearing, adapter plate and housing.

Part #AC-0102208-007 Spacer

Part #AC-0102208-008 Snap Ring

Part #AC-0102208-009 Stud

Part #AC-0102208-001 Nut

Part #AC-0102208-010 Key

Part # Call Complete new drive unit

Part# Call RM Remanufactured unit

Brake "S" Cams

When replacing your s-cams, be sure to check the seals and ask for original Rockwell/Meritor. The s-cam pictured is a 28 spline genuine Rockwell.

Part #EA-0807004-004 S-cam Bogie, Right

Part #EA-0807004-005 S-cam Bogie, Left

Throttle Position Protector

This obscure looking item is not usually seen by the owner/operator of a coach. It is your throttle position sensor bracket. While you may not be able to see it, it serves a very important function in that it keeps your throttle position sensor from vibrating.

Part #MFG-3798 Throttle Position Sensor Bracket

Alternator "Turn Buckle"

The turnbuckle is used to adjust the alternator belt on your coach. Two sizes are available. When ordering specify length.

Part #EA-0103031 Turnbuckle - Alternator, Adjustable

Engine "Alarmstat"

When your alarmstat is working properly, you don't have to worry about your engine quite as much. The alarmstat will automatically shut down your coach at the alarmstat set temperature to help prevent total engine failure. Check yours today! It may save your engine!

Part #BT-0303004 Alarmstat - 220 degree

Part #BT-0303004-01 Alarmstat - 214 to 220 degree

HOSES! HOSES! HOSES!

We have a very wide selection of hoses for your coach. The items listed below are but a very small sample of the hoses we stock. Be it Stainless Steel Teflon Lined or Silicone, we probably have it.

Part #AD-0110078 Hose - Filter, Fuel, Primary

Part #AK-0110067 Hose - Outlet, Filter, Fuel, Primary

Part #AK-0110059 Hose - Inlet, Filter, Fuel, Secondary

Part #AK-0110060 Hose - Outlet Filter, Secondary Left

Part #AK-0110064 Hose - Return, Fuel

Part #AK-0110069 Hose - Outlet, Filter, Secondary Right

Part #AA-0111011 Hose - Crossover, Fuel

Part #AK-0105018 Hose - Turbocharger

Part #AK-0105052 Hose - Outlet, Air Compressor

Part #AD-0108047 Hose - Solenoid, Shut Down

Part #AD-0202000-005 Hose - Intake, Air 7" OD

Part #AD-1202018 Hose - Reservior

Part #AD-1202019 Hose - Bulkhead

Part #AD-1202020 Hose - Fluid, Reservior

Part #AD-1202021 Hose - Bulkhead

Part #AK-0112062 Hose - Coolant, Engine Oil (In & Out)

Eye Bolts

Pictured above are 3/4" and 7/8" eye bolts that represent a small portion that is available. Specifiy application when ordering.

Part #AA-0112046 Eye-bolt

In addition to harness ends and Deutsch terminals, we have custom made harnesses for nearly all of your electrical needs.

Before you leave us today..... be sure to take a look at our Detroit Diesel and Webasto pages. There you will find a description of the parts and services that we have to offer on those product categories.